26th March, Buckinghamshire, UK: Senior representatives of 15 Chinese businesses descended on Stoke Park, Buckinghamshire on Tuesday 26th May for the 4th UK – China CEO Dialogue jointly organised by PwC, International Group and Huiyuan, with the purpose to meet the perfect UK business to collaborate or enter a joint venture through 'Speed Dating' .
Tom Troubridge, PwC partner and Chairman of PwC's China Business Group quoted 'Everyone agrees that there is immense potential and mutual benefit of Chinese and UK companies working together but that doesn't mean it's a straightforward thing to achieve. Barriers of expectation, culture and language can slow things down. Bringing people together in this way compresses a process that might take years into just one day.'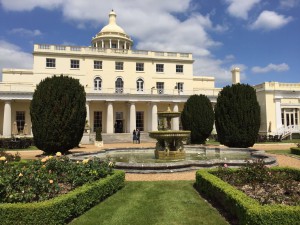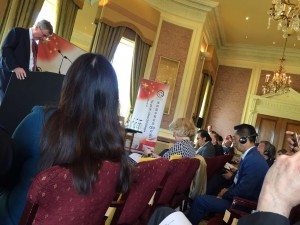 Having estabilished a succesful history of Sino-British partnerships, Phynova Group Limited represented the UK healthcare industry in the international event along with participants of other sectors such as Aston Manor; International Group; InterContinental Hotels Group; MDL Marinas; Bell Hammer; Careshield; Walkers Shortbread Ltd and Noble Foods.
Chinese businesses attending included Fosun Group; Huiyuan Group; Santone Group; Buchang Pharmaceutical; By-Health; Qingdao Liqun Department Store; Besunyen Holdings Company Ltd; Beijing Puxiang Hospital Investment Group; Redstone Group; Lunar Capital Management; Beijing Shenzhou Lingsan Phropyllite Co.
Find more information on the event at PwC blog entry.