4th December, Mumbai, India: Phynova Group Ltd. represented the booming UK life science industry as a UKTI delegate at the CPhI South Asia expo held in India.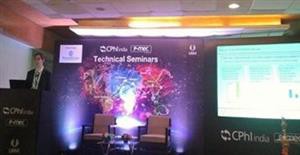 The event had representation of all stakeholders of the industry including API, excipient, intermediates and biopharmaceutical manufacturers. With over 1000 exhibitors and 28000 attendees from 95 countries, the expo provided Phynova the perfect way to introduce itself to the Asian markets.
Phynova was well received in India, a country where plant derived healthcare products form a part of the heritage. Phynova's patented natural functional ingredient for blood glucose management garnered considerable interest from OTC and medical foods manufacturers owing to the diabetes epidemic affecting the region.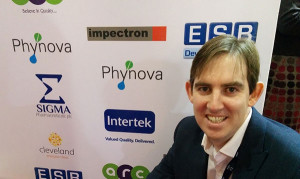 As was quoted by Mr. Andrew Gallaghar, COO Phynova Group Ltd. at the technical seminar, 'IminoNorm® offers an innovative solution to the health problems associated with high dietary sugar and diabetes. Its physical properties make it an ideal functional health ingredient for blood glucose products as it can be easily formulated into different foods and drinks'.
The THMP (Traditional herbal medicinal products) line of products that are being developed by Phynova caught the attention of OTC manufacturers seeking the addition of natural medicines to their OTC portfolio.
About CPhI
CPhI is the largest South Asia pharmaceutical industry event, attracting over 1000 exhibitors and 28000 attendees. CPhI event is a unique blend of four events. CPhI, which is for pharmaceutical ingredients; P-MEC, which is for pharmaceutical machinery, equipment and technology; ICSE, which is for pharmaceutical contract services and outsourcing solutions and BioPh, which is for bio-solutions for pharma. CPhI brings to you a consortium of such key players at one place. More details on the event in www.cphi-india.com.
About Phynova's participation at CPhI
Phynova objectives to attend the CPhI included identification of collaborative partners for commercialisation of IminoNorm®, our patented blood glucose regulating functional ingredient, identification of potential manufacturing partners for the large scale production of IminoNorm® and identification of partners for registration of Ayurvedic plants under THMP guidelines.